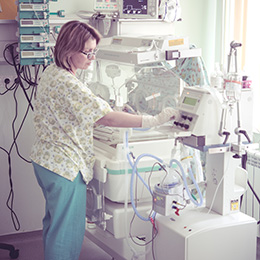 According to World Health Organization (WHO, 2015):
annually 15 million children are born prematurely (earlier then 37 weeks of pregnancy), and this number increases. 1,1 million children annually die because of the complications bound to premature births. Many survived children remain disabled people for the rest of life, including difficulties in training and problems with vision and hearing.
Premature births are the main reason for death of newborns (children of the first four weeks of life) and the second (after pneumonia) cause of death of children under five years.
More than 80% of premature birth happen on 32–37 weeks of gestation, and most of these children can survive if all needed help and basic neonatal care are available.
In 184 countries, indicators of premature births vary from 5% to 18% of whole number of the born children.
More than 60% of premature births occur in Africa and Asia, but premature births is really a global problem; the countries with the greatest number of premature births include Brazil, India, Nigeria and the United States of America. In poor countries, 12% of children are born too early in comparison with 9% in the countries with higher income level.
Purposes of WHO:
As prematurity considerably is the main cause of children's mortality, the new objective is to reduce mortality from the complications bound to premature births.
For countries where the level of neonatal mortality is equal or exceeds five cases on 1 thousand live births, the main goal is to reduce mortality because of premature births on 50% during the period from 2010 to 2025.
For countries where the level of a neonatal mortality makes less than five cases on 1 thousand live births, the goal is to eliminate remained cases of the preventable death bound to premature births. At the same time, special attention should be paid to ensuring equal access to a medical care for all and to improvement of quality of medical care.
This information is based on materials from www.efcni.org. Special thanks to EFCNI for their support and advice.